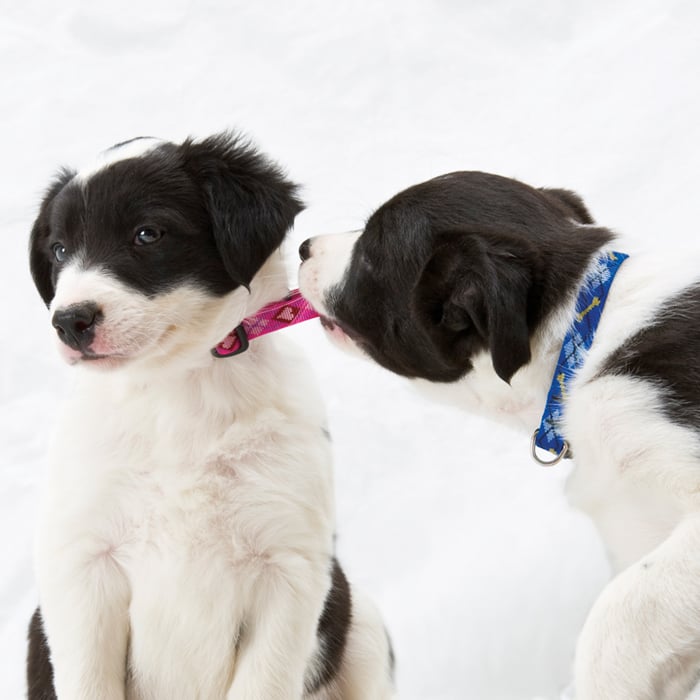 About Our lifetime guarantee
We guarantee Lupine Pet dog collars, dog leashes, dog harnesses, cat collars and any other gear made by us!
GUARANTEED (Even if Chewed) means that we cover any accidental damage that occurs during normal pet related activities, even chewing or scratching! Our guarantee does not cover items that are lost, outgrown or products that are simply worn. No receipt needed, it's that simple!
You will need some portion of the product in your possession. Once we receive your request, we will mail a replacement of the same item and size within 2-3 Business Days. If the color or design is retired, we'll ask you to choose a new one.
How To Request a Replacement
Online EZ Return 
Simply submit your request thru our EZ Return Form. You will need a well lit photo showing the entire product (or what is left of it) with the damage clearly visible.
To begin the process, visit our EZ Return Form.
Prefer to Mail your item in?
Include your name, mailing address & e-mail or phone number. Using a padded envelope or small box will ensure your item makes it through the postal service automation.
Mail To: Lupine Damaged Returns, 16 Lupine Lane, Center Conway, NH 03813